About Our Site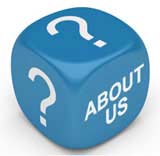 HairExpert was formed to offer a unique reference point on hair styling: straightening, curling, dyeing, cutting or drying.
Do you want your hair to look good, but want to keep it in great condition too? Of course you do - but with so many options in the salon and so many products on the market it can be difficult to know how to get things right. That's why we created Hair Expert. We aim to bring together all that information in one place so that you can make the best choices for your hair.
Whether you treat yourself in a salon or try it out by yourself at home, a new hairstyle is always something special. Our experts can help you to make sure you get it right, suggesting safe techniques and helping you to choose something really flattering. We can advise you on how to choose hair-dryers, curling tongs, straighteners and other gadgets to get the effects you want. We also have the low-down on hair care products and lots of useful advice about dyeing.
On top of all this, Hair Expert can offer personally tailored help. That's right - if you need further assistance with a complicated problem, you can Ask Our Experts, who will do their best to tell you everything you need to know.
Everything on Hair Expert is free, so take a look around and see what we can do for you. We're not trying to sell you anything. We just want to keep you looking good.
Our concern was that there was no single UK resource for interesting features and practical advice on this subject.
Our features and articles are written by experts - who have experience, or a particular interest in this area.
Our Background
HairExpert was founded by John Rowlinson, the founder of PtS.
John, through PtS, is involved in a number of ventures including software and property companies. A percentage of revenue from these activities goes towards funding HairExpert and a number of similar sites.
Our focus is simply on having experts create the highest quality information possible that is widely read.

Related Articles in the 'Site Information' Category...