Myths About Hair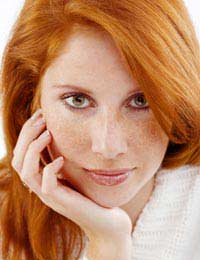 There are all sorts of strange stories out there about how hair grows, how to look after it, and what it can do. Stories like this have been around for a very long time but you might be surprised by just how much current belief about hair fails to stand up to scientific scrutiny. Here are some of the strangest beliefs and some of those you might not have realised are untrue.
Strength in Hair
You're probably familiar with story of Samson, who enjoyed supernatural strength until his hair was cut off. This draws on the ancient Jewish idea that a man's hair is the source of his strength and virility and should never be cut. It has a counterpart in Greek mythology. Nisus, king of the city state Megara, drew his strength from a single purple hair that grew in the middle of his head. When his daughter betrayed him and plucked it out, it led to his death.
Why is strength associated with hair? It may be because hair itself is remarkably strong. Although sudden movements can snap them, healthy individual hairs can each bear over 60g in weight. This means that the hair on the average human head could support several thousand kilos. Engineers have often studied hair to try and devise ways of building stronger artificial materials.
Witchcraft and Hair
In African and European traditions, and in the Caribbean traditions that developed from them, hair is a powerful tool to use in witchcraft. Mixed into voodoo dolls or similar totemic objects, it can be used to harm the person to whom it once belonged. In some traditions it can also be used to control a person, or to make them fall in love with the person who has gained possession of it.
These myths stem from the fact that hair is one of the few parts of our bodies we routinely shed. Fingernail clippings and teeth are believed to have similar powers. As a consequence, many people, even today, are extremely careful about what happens to their hair after it has been cut. Hair is often buried or burned to prevent it falling into the hands of enemies.
Loss of hair is also thought to place people at risk of failing to pass into the afterlife when they die. Roma myth holds that those who die completely bald are turned into fish, because, of course, there are no hairy fish.
Hair and Luck
Throughout history, hair has been associated with luck. The rarer the hair type, the more magical associations have been given to it. In much of Europe and India, red haired people were thought to be especially lucky, to the point where other people would try to get hold of locks of red hair to carry with them as charms. This lasted until the Inquisition decided that red hair was coloured by the fires of Hell and was a sign of evil.
There are many myths relating to the cutting of hair, which is thought to be unlucky on particular days. In Britain today there are still people who believe that hair should not be cut on Friday the 13th. Many Chinese people avoid cutting hair on the first day of the Chinese New Year, because this could mean they cut off their luck for the year. The best time to cut hair, according to most traditions, is at the full moon, as this was said to make it grow back faster.
Natural hair styles were also believed to affect people's luck. Cow-licks belonged only to the inherently lucky, and people with two crowns on their heads were believed, in European tradition, to be destined to be lucky with money.
Hair Colour
When it comes to hair colour, redheads have historically been through a lot. The Ancient Greeks even thought they would turn into vampires when they died. They reserved their greatest acclaim for golden hair (metallic, not ordinary blond) which was thought to be possessed by at least some of their gods. The Ancient Egyptians, meanwhile, believed their gods to have bright blue hair, the colour of the treasured lapis lazuli stone.
To this day, there are still many odd beliefs surrounding hair colour. Roma people believe that sleeping uncovered in moonlight can cause the hair to turn white. The belief that hair can go white overnight due to shock is widespread, though there is no evidence for it. What can happen is that stress can cause other hair to fall out, leaving only the more resilient white or grey hairs, but this process takes weeks, not mere hours.
If there's one thing these myths do tell us, it's how much we value our hair. Think about that next time you're deciding what to do with yours.
You might also like...