Home Remedies for Hair Repair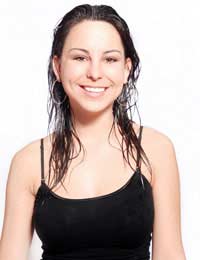 Taking care of your hair and maintaining its natural strength, softness, shine, and manageability can be a difficult process. And, the routine becomes even harder if your hair is suffering from one or more common hair problems, such as dryness, dullness, frizz, dandruff, or excessive oil. Luckily, all you need are a few easy to find ingredients and a little bit of time to return your hair to its natural state of health and beauty.
Home Remedies for Hair Repair
Homemade hair masks are one of the easiest and least expensive options for repairing and caring for problem hair. When mixed correctly by utilising the proper ingredients for the specific complaint these masks can work to strengthen, soften, nourish, and revitalise even the most damaged hair.
The Avocado Hair Mask- This mask is perfect for dry or dull hair and also helps seal and heal split ends and rough hair cuticles. To make this hair mask simply combine one ripe mashed avocado, one egg yolk, and one half teaspoon of olive oil. Apply the mixture liberally to your hair shaft and root making sure that you massage the mask into each strand and your scalp. Allow the mask to set for at least thirty minutes before rinsing. Shampoo and condition as usual, but allow your hair to air dry in order to preserve the added moisture and hydration provided by the mask.
The Banana Hair Mask- If you have dry, frizzy hair, or suffer from flaky scalp or dandruff this mask is definitely for you. With regular use this hair mask can increase the moisture content of your hair, smooth frizz, and soothe your itchy scalp. To make simply combine 2 to 3 tablespoons of honey and 2 to 3 ripe mashed bananas (depending on the length of your hair). Before applying the mask wet your hair in the shower to provide moisture. Next, smooth the mask over your hair making sure to massage the mixture into each strand, the roots, and your scalp. Once applied wrap your hair in a towel, plastic wrap, or a shower cap and allow the mixture to saturate your hair for at least thirty minutes. After thirty minutes, rinse, shampoo, and condition as usual.
The Olive Oil Hair Mask- For extremely dry or damaged hair you need intense conditioning. This mask combines equal amounts of olive oil, coconut oil, and almond oil mixed with one half cup of lemon juice. Blend the ingredients well and apply the mask to your hair starting at the roots and smoothing it gently down the hair strand. Leave in place for one hour, rinse with warm tap water or warm chamomile water and condition as usual. For the best results do not shampoo your hair for at least 24 hours after treatment.
The Buttermilk Hair Mask-Buttermilk is the key ingredient in this mask that hydrates hair, strengthens hair strands and roots, boosts manageability, and prevents dandruff. To make this mask combine one half cup of buttermilk with one cup of yoghurt, one egg yolk, and 2 tablespoons of honey. Blend well and apply the mixture to your hair and scalp. Allow the mask to penetrate for thirty minutes and rinse with warm water. Shampoo, condition, and style as usual.
The Quick Hair Mask- Perfect for quick boosts of shine and hydration, this simple mask can be used between more intense treatments to soften hair and maintain manageability. Start with dry hair and spray a light coating of olive oil spray on hair and scalp. For better coverage gently massage the oil into your hair for five minutes after application. Let the oil set for five more minutes and then shampoo, condition, and style as usual.
Getting Great Results from Hair Masks
Although good ingredients are the key to an effective hair mask there are a few things that you can do to help the masks work even better.
Always wash your hair at least 24 hours prior to applying a hair mask. This will help remove dirt, pollutants, and chemicals that can block the mask and reduce it effectiveness.
Never brush, comb, or over-handle your hair when treating it with a hair mask. During treatment hair is more pliable and susceptible to damage. Excessive handling can harm the cuticle and weaken the hair shaft.
As often as possible, allow your hair to air dry after treating it with a mask. Blow-drying can strip the hair of nutrients just added by the mask.
You might also like...