Growing Out Your Hair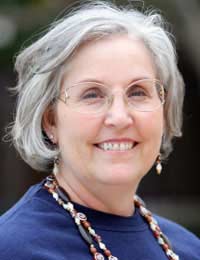 If you have short hair and you've decided that you want to grow it long, you may be faced with some difficult styling decisions in the meantime. Many people suit both short and long styles, but there are points in between that don't really flatter anyone. How can you keep your hair looking good, keep it healthy, keep it under control and stay motivated until it reaches the length you want?
Styling Growing Hair
Before you start growing out your hair, it's a good idea to think about the mid-length styles you might be able to adopt during the process. Often a very short style can be reshaped into a simple bob before it has started to lose too much shape. Avoid bobbed styles with lots of layering because this will make it harder to move on to the next stage.
Most people find that their hair can grow by four or five inches and still look good in a bob if the style is gradually reshaped. You may find that your hair looks odd once it gets past this stage, however, and reaches your shoulders but is too short to spill over them.
There are two approaches to dealing with these awkward stages in hair growth. One is to add extra curl or waves to the hair to temporarily make it look shorter. The other is to fasten it up in a ponytail, braid, bun, or similar style. This is easy to do and there are lots of ways to accessorise it to create the right look for you.
Growing Out Layered Hair
The most difficult hairstyles to grow out are short layered ones. This is because layers that work at one length won't necessarily continue to look flattering at another, and they can also be quite a nuisance - if you leave your hair loose, you may find that it's two or three years before you cease to have a layer of hair hanging directly in front of your eyes.
Controlling growing layers at the front of the head can be difficult. Until they are long enough to scrape back into a clip or tie (which you shouldn't do too soon or you'll stress the hair), the best thing you can do is to use a styling product to control them. Either flatten them back against your head or create a fringe with a wave in it, perhaps curving to one side, to keep it from getting in your eyes.
As layered hair grows longer, you can tie or clip back the upper part of it, rather than the full length, or you can create a French braid, weaving in shorter strands of hair along its length. This is an easy way to keep your growing hair from looking messy.
The really frustrating thing about growing out layered hair is that if you want to lose some or all of the layers you will have to keep losing length in the process. When the longest parts of your hair are cut off to let other layers catch up, it's easy to lose heart and feel that you will never achieve the long-haired look you've been striving for. It's important to be patient and stay focused on your goal.
Caring for your Hair as it Grows
Inevitably, even when you are growing your hair, you will keep on needing to get it trimmed in order to get rid of split ends. This applies even to shorter layers, frustrating though it may be. If you ignore split ends they will work their way back up the hair and you'll end up needing to get a lot more cut off.
Don't trust hair products that claim to cure split ends - they will only make your hair look better, and the real damage can still get worse. It is, important, however, to use the right products as you grow out your hair. You'll need to take more care than you did when it was short.
Even when your hair is growing longer, your scalp will produce the same amount of oil as usual. You may therefore find that you need to use more conditioner or switch to a shampoo designed for drier hair. Try gently brushing your hair to draw your natural oils down along the full length of it. Avoid products containing bleach, which can dry the hair and leave it brittle,
There's no easy way around it - growing out your hair takes patience and perseverance. It can be difficult and you may struggle to stay motivated, but if you can stick it out, it will all be worth it in the end.
You might also like...